EVALUATION TOOLS
Take the CRAAP Test.
Evaluate web resources for:
Currency
Relevance
Authority
Accuracy
Purpose
(Thanks to Meriam Library University of California, Chico)
---
Is this journal scholarly?
Click here to find out.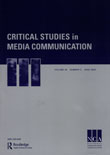 THEATER
Find Books
Browse Subject Headings Online
Browse Call Numbers in the Stacks

Theater
Acting and performance
Theater history

792
792.028
792.09






The world's largest library catalog, covering books and other materials available in OCLC member libraries around the globe.
---
Find Articles
---
Find Websites
Your Librarian
Darla Haines
dvhaines@manchester.edu
Phone: 982-5949
Office: 112 Funderburg Library

---
Featured Resources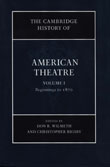 The Cambridge History of American Theater
792.0973 C144w
True and False : Heresy and Common Sense for the Actor
792.028 M31t