EVALUATION TOOLS
Take the CRAAP Test.
Evaluate web resources for:
Currency
Relevance
Authority
Accuracy
Purpose
(Thanks to Meriam Library University of California, Chico)
---
Is this journal scholarly?
Click here to find out.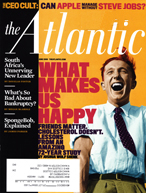 EDUCATION
Catalog of books and other materials available in the Manchester University Library, with the option to search catalogs in the Private Academic Library Network of Indiana (PALNI).
---
Selected Searches
Common Call Numbers
Classroom behavior management
Special education
Early childhood education
Higher education

371.172
371.9
372.21
378
---
The world's largest library catalog, covering books and other materials available in OCLC member libraries around the globe.
Your Librarian

Rebecca Johnson
rejohnson@manchester.edu
Phone: 260-982-5360
Office: 111 Funderburg Library


Text a Librarian is Here!
(260) 232-2755




Library Facebook Page
---