EVALUATION TOOLS
Take the CRAAP Test.
Evaluate web resources for:
Currency
Relevance
Authority
Accuracy
Purpose
(Thanks to Meriam Library University of California, Chico)
---
Is this journal scholarly?
Click here to find out.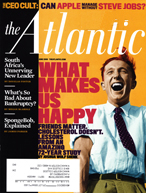 EXERCISE & SPORT SCIENCES
Catalog of books and other materials available in the Manchester University Library, with the option to search catalogs in the Private Academic Library Network of Indiana (PALNI).
---
Selected Searches
Sport management
Strength training
Common Call Numbers
Athletic training
Coaching
Exercise & fitness
Sport psychology
Yoga

617.1
796.07 / 796.32
613.7
796.01
613.7046
---
The world's largest library catalog, covering books and other materials available in OCLC member libraries around the globe.
Your Librarian

Rebecca Johnson
rejohnson@manchester.edu
Phone: 260-982-5360
Office: 111 Funderburg Library


Text a Librarian is Here!
(260) 232-2755




Library Facebook Page
---