EVALUATION TOOLS
Take the CRAAP Test.
Evaluate web resources for:
Currency
Relevance
Authority
Accuracy
Purpose
(Thanks to Meriam Library University of California, Chico)
---
Is this journal scholarly?
Click here to find out.

Manchester Library Catalog
Catalog of books and other materials available in the Manchester University Library, with the option to search catalogs in the Private Academic Library Network of Indiana (PALNI).
---
Selected Searches
Common Call Numbers
Physics
Sound and related vibrations
Electricity & electronics
Applied physics
530-539
534
537
621

---
The world's largest library catalog, covering books and other materials available in OCLC member libraries around the globe.
Your Librarian
Doris Stephenson
dfstephenson@manchester.edu
Phone: 982-5028
Office: 109 Funderburg Library

---
Citing Resources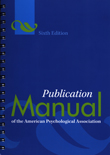 Publication Manual of the American Psychological Association (APA)
Reference 808.066 P96a6
APA Style
(Purdue Online Writing Lab)
AIP Style Manual
(American Institute of Physics)
---