EVALUATION TOOLS
Take the CRAAP Test.
Evaluate web resources for:
Currency
Relevance
Authority
Accuracy
Purpose
(Thanks to Meriam Library University of California, Chico)
---
Is this journal scholarly?
Click here to find out.

PHYSICS
Search the sites listed on this page:
Physics resources compiled by the Special Libraries Association.
Digital library for Astronomy and Physics.
National Institute of Standards and Technology physical reference data.
A search engine for government science information and research results.
Your Librarian
Doris Stephenson
dfstephenson@manchester.edu
Phone: 982-5028
Office: 109 Funderburg Library

---
Citing Resources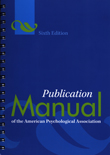 Publication Manual of the American Psychological Association (APA)
Reference 808.066 P96a6
APA Style
(Purdue Online Writing Lab)
AIP Style Manual
(American Institute of Physics)
---