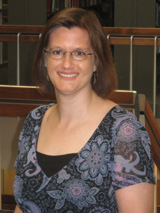 Darla Haines
dvhaines@manchester.edu
Phone: 982-5949
Office: 112 Funderburg Library
ART
Search the sites listed on this page:
Virtually explore some of the world's top museums by walking through the galleries and selecting particular artworks to view more closely.
A digital library of approximately 700,000 images from art, architecture, the humanities and social sciences.
Search by artist name and view collections.