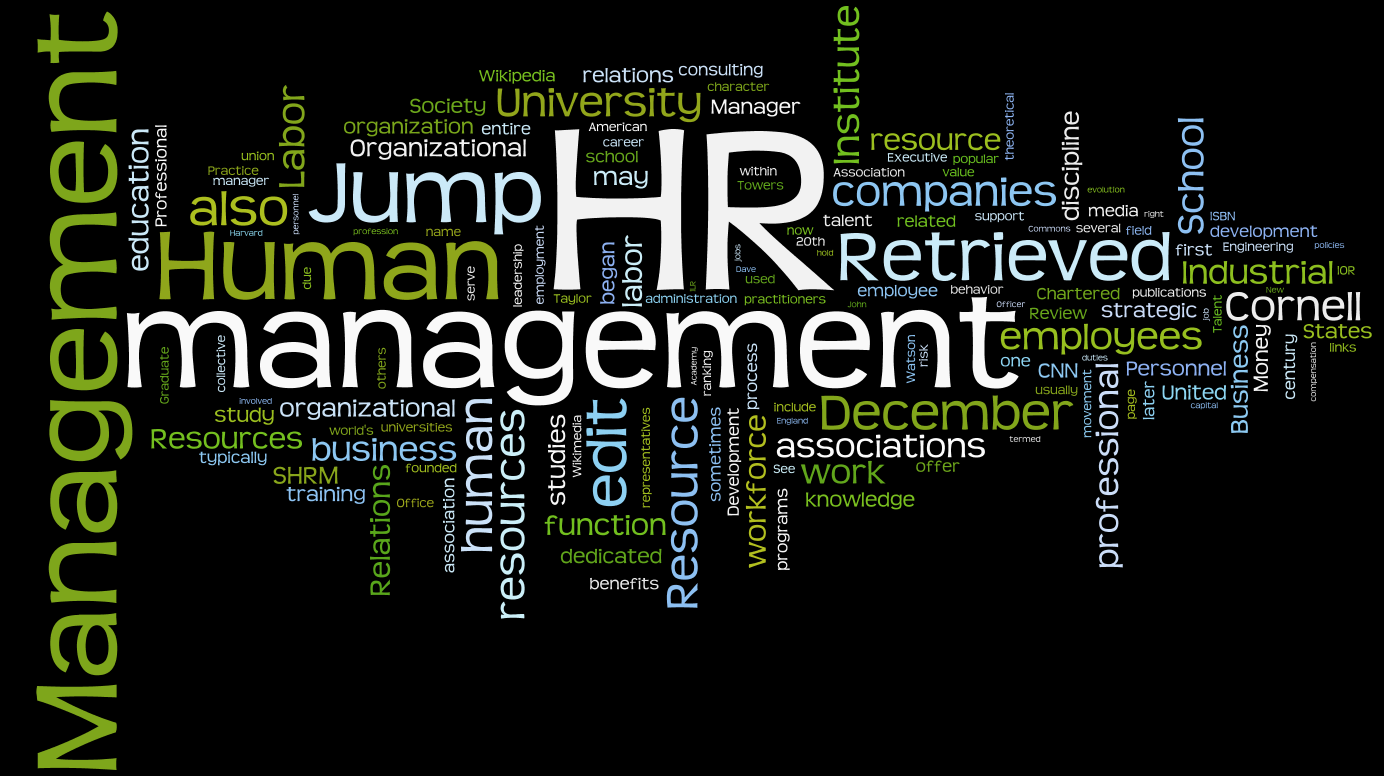 Click for larger image
Possible Topics (From Assignment)
-Role of HR in the Organization
-Employment-at-Will
-Outsourcing, International Issues (Pay, Working Conditions), Use of Temporary Employees, Use of PEOs
-EEO - Title VII, ADEA, ADA, USERRA, Sexual Orientation, English-Only Rules
-Workplace Safety, Workplace Violence Policies
-Approaches to Handling Performance Appraisals, Employee Development, Employee Discipline
-Salary and Benefits Administration - Equity Issues, Salary Compression, Privacy Policies, Health Care and Other Benefits Costs, Retirement Plans, Leave Policies
-Harassment - Sexual, National Origin, Age
-Alternative Work Arrangements - Location, Job Sharing, Career Paths
-Labor Relations - Unionization Efforts, Employee Rights, Management Rights
Step 1: Brainstorm Research Questions & Keyword Combinations
Using the example topic of sexual harassment, possible research questions might be:
-What is the legislative history of sexual harassment?
-How does sexual harassment affect the workplace?
-Is sexual harassment influenced by societal norms?
Possible keyword combinations to use when searching for this topic:
-gender discrimination AND workplace
-gender equality AND workplace
-gender roles AND workplace
-sex discrimination AND workplace
-sexual harassment legislation
-sexual misconduct
-labor law

Step 2: Research Within Library Databases
EBSCO: Academic Search Premier, Business Search Premier, Corporate ResourceNet
Lexis-Nexis Academic
Westlaw Next
Step 3: Cite Your Work
Citation resources can be found on the right side of this page.
Your Feedback Is Important To Us!