EVALUATION TOOLS
Take the CRAAP Test.
Evaluate web resources for:
Currency
Relevance
Authority
Accuracy
Purpose
(Thanks to Meriam Library University of California, Chico)
---
Is this journal scholarly?
Click here to find out.
Intercultural Communication
Find Books, eBooks, DVDs & more
Browse Call Numbers in the Stacks

Intercultural communication
Business etiquette (International)

303.482
395.52
---
Find Articles
---
Find Websites
Your Librarian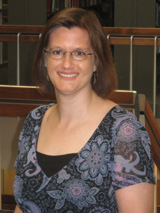 Darla Haines
dvhaines@manchester.edu
Phone: 982-5949
Office: 112 Funderburg Library
Featured Books
Worldmark Encyclopedia of Cultures and Daily Life
Reference 305.8 W893
Culture Shock!
Click here to see all volumes in the Culture Shock! series.