EVALUATION TOOLS
Take the CRAAP Test.
Evaluate web resources for:
Currency
Relevance
Authority
Accuracy
Purpose
(Thanks to Meriam Library University of California, Chico)
---
Is this journal scholarly?
Click here to find out.
Public Relations
---
Find Articles
Experiment with key words from the wordle above. (Click on it to see a larger version.) Try combining words such as auctions, bidding, or bidders, with marketing, promotion, or "public relations." Search all three databases at once by clicking on the "choose databases" link on the opening page.
Your Librarian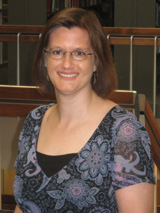 Darla Haines
dvhaines@manchester.edu
Phone: 982-5949
Office: 112 Funderburg Library

Time for Interlibrary Loan?
Try these!
Benefit Auctions: a Fresh Formula for Grassroots Fundraising / Sandy Bradley
The Complete Idiot's Guide to Live Auctions / National Auctioneers Assoc.