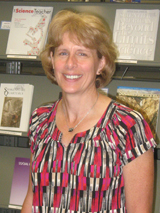 Jill Lichtsinn
jslichtsinn@manchester.edu
Phone: 982-5015
Office: 114 Funderburg Library
SOCIOLOGY & SOCIAL WORK
Comprehensive index to scholarly journals and general periodicals in all subject and interdisciplinary areas, including full text. Coverage prior to 1990 is sparse.

Full text articles from journals published by the American Psychological Association and allied organizations.

An archive of important scholarly journals in full-text. Coverage from the beginning dates of the publication to within 1-5 years of the present.
Sociology & Social Work Journals in Funderburg Library

Browse a list of sociology & social work journals available in print at the library.