Application Checklist
Although graduate school admissions packet requirements vary, the following checklist will help you remember the essentials:
A completed, typed application form

A check for the application fee

GRE (or other applicable exam) scores

An official transcript from all undergraduate colleges you have attended. Manchester University transcripts are available at the Registrar's Office, Administration Building. Most colleges charge a small fee for official transcripts (MU charges $5). NOTE: If a grad school asks for an "official" transcript, it must arrive in a sealed envelope from the Registrar or it will be considered "unofficial."

At least three letters of recommendation. These letters generally must be typed on the forms provided by the graduate school.

A written essay or personal statement. The essay is usually part of the application form.
Keep a log of all materials mailed to the Graduate Admissions Office. Communicate with the Graduate Admissions Office by phone and letter to make sure all materials have been received well before the deadlines.

Early Admission
Some schools accept applicants through an early admission program or on a ongoing basis as applications come in. They may get more and more selective as their classes fill. Your chances of admission may be improved the earlier you apply.
---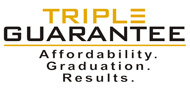 ---