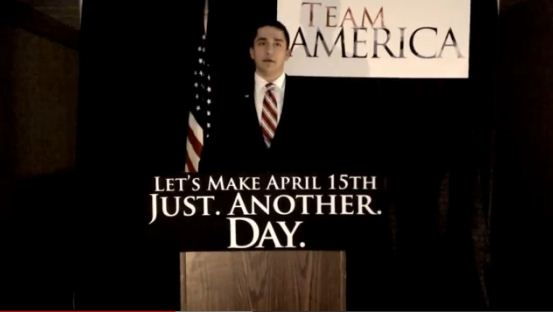 Not this year.
Finalists are University of Texas at Dallas,
Albion College and North Carolina State University
Manchester team overhauls taxes
for semi-finals in national CPA contest
Manchester University is among only 20 teams in the nation and is the only Indiana team to advance to the semi-finals of the 2012 Accounting Competition of the American Institute of CPAs.

The winning team will collect $10,000 for its solutions to this year's challenge: Advise a fictional presidential candidate on a platform to solve America's financial woes.

Team America, Manchester's solution: "Let's make April 15th Just. Another. Day." The four accounting students propose transforming taxation in the United States by eliminating income, payroll and corporate taxes. Instead, everybody would pay a flat value-added tax on everything except food and health.

That would encourage savings over consumption and slash federal spending 25 percent, claims team captain Nick Barbknecht, a senior from Michigan City, Ind., in the video entry. Sharing the presentation are junior Jared Allen of Havre de Grace, Md.; senior Garrett Kautz of LaPorte, Ind.; and senior Lauren Gazdick of LaPorte, Ind. Team advisor is Heather Twomey, associate professor of accounting.

Now, it's up to the voters and the judges. Until the end of the day on Wednesday, Nov. 14, anybody can watch Team America's video and vote in the nationwide contest for undergraduate students. Judges will narrow the top 10 vote-getters to three finalists, who will travel to Washington, D.C., to pitch their "campaign advice" in person.

To vote for the Manchester University team (and watch the video), visit thiswaytocpa/vote. Finalists will be announced Friday, Nov. 16.

Here's the competition: Carthage College, Georgia Southern University, Washington and Lee University, Methodist University, University of Texas at Dallas, Southern New Hampshire University, Albion College, Ohio Dominican University, North Carolina State University, Augustana College, University of Alaska-Fairbanks, Eastern Mennonite University, Mount Saint Mary College, Ohio Wesleyan University (two teams).
November 2012