Monday, July 4, 2011
8:30 p.m. Civic Band Concert
10 p.m. Fireworks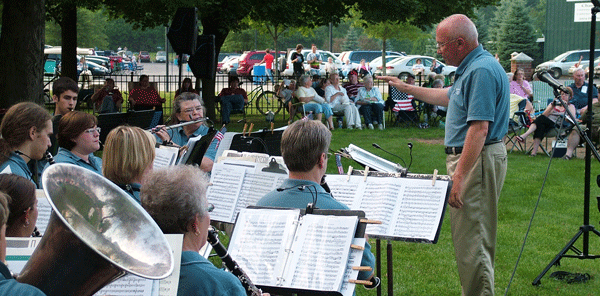 Fireworks, civic band lead
Independence Day celebration at College
A celebration sure to please Uncle Sam kicks off at 8:30 p.m. Monday, July 4 on the Manchester College campus. More than 1,000 guests are expected for the popular free community party and 10 p.m. fireworks.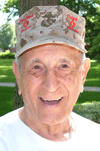 The Manchester Civic Band, led by Reggie Smith, will set the tone for the festivities with patriotic tunes and everyone's favorite toe-tappers. Following a 9 p.m. welcome, community residents will give patriotic readings, led by World War II Iwo Jima veteran Bart Corricelli, former commander of the Eel River American Legion Post.

Manchester College underwrites the $5,000 fireworks display on its athletics fields, on the east edge of campus off East Street. Volunteers of the North Manchester Fire Department set off the fireworks.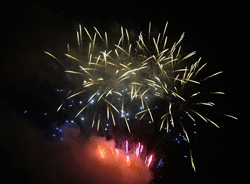 Guests may want to bring chairs and blankets for seating during the band performance, behindthe MC Physical Education and Recreation Center (PERC). Bleachers on the athletics fields provide optimum viewing for the fireworks.

North Manchester Rotary will sell $1 hotdogs, popcorn, pop and water to benefit community projects and reading programs.

For the safety of guests and property, personal fireworks, including sparklers, are forbidden. The rain date for the celebration is Tuesday, July 5 – same times and place.

For additional information about Manchester College, including directions and a map, visit www.manchester.edu.
June 2011