Ain't I A Woman celebrates four remarkable black women in chamber music theatre performance Feb. 27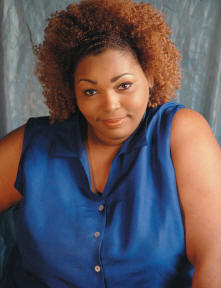 A unique chamber music theater work exploring the lives of four powerful African-American women will be performed this month at Manchester College. "Ain't I A Woman!" celebrates Black History Month in a 7:30 p.m. performance Monday, Feb. 27 in Cordier Auditorium.
Admission is free and reservations are not necessary.
Nationally acclaimed, The Core Ensemble musical trio and theatrical performer Liz Mikel present the lives of fiery abolitionist Sojourner Truth, novelist-anthropologist Zora Neale Hurston, folk artist Clementine Hunter and civil rights activist Fannie Lou Hamer. Sojourner Truth delivered her famous "Ain't I A Woman" speech to the Women's Convention in Akron, Ohio in 1851.
From a script by Kim Hines, actress Liz Mikel portrays each woman with a narrative wed to a musical score drawn from spirituals and blues of the Deep South as well as urban jazz of the Harlem Renaissance and Modern Jazz eras.
Since its inception in 1993, The Core Ensemble has toured nationally to every region of the United States and internationally to England, Russia, Australia and the British Virgin Islands. The Ensemble received 2000 Eugene McDermott Award for Excellence in the Arts at the Massachusetts Institute of Technology and has received support from the Florida Department of Cultural Affairs, New England Foundation for the Arts, Palm Beach County Cultural Council, the Aaron Copland Fund for Music and the Virgil Thomson Foundation.
Performing since early childhood, actress Liz Mikel appears regularly at the Dallas Theater Center and has performed in Central Park SummerStage in New York City. She toured France and Switzerland with the musical Blind Lemon and is a company member of Vivid Theatre Ensemble and Universal Connections storytelling troupe.