Meet author William Faulkner
in actor's acclaimed performance
at Manchester College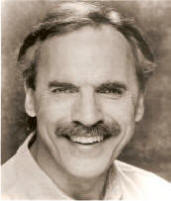 Manchester College is bringing Nobel Prize-winner William Faulkner to campus at 7:30 p.m. on Wednesday, April 5. Well, not really. But John Maxwell is bringing his internationally acclaimed one-man play about the life of Faulkner to the Wine Recital Hall stage.
The public is invited to the free performance of Oh, Mr. Faulkner, Do You Write?, sponsored by the 2005-2006 Writers Series of the English Department. Reservations are not necessary.
Maxwell has been presenting the story for 25 years, traveling to 12 countries and covering most of the United States, including the Smithsonian. "Every time I step out on the stage, I have a renewed reverence for the man," said Maxwell, of Mississippi. "What most people don't know about him is his wonderfully dry and dark sense of humor. He loved to tell stories, and was terrific at it."
Critics praise Maxwell's talent: "Make no mistake about it. Maxwell doesn't just 'play' Faulkner. No sir. Maxwell is Faulkner …" reviewed The Tampa Tribune. In the play, Faulkner tells stories about his Hollywood days, writing screenplays for Howard Hawkes, Bogart and Gable; about his family in Oxford, Miss.; and his opinions on race, writing and Communism.
A college teacher for 12 years, Maxwell also is founder of the Fish Tale Group, a non-profit organization dedicated to revitalizing interest in the Bible through original drama. During his North Manchester "residency" the week of April 2, the master storyteller will talk about Judas for the North Manchester Congregational Church, and for campus chapel. He'll also take his Faulkner to several classes.