MC theatre director Scott Strode
takes curtain call after 34 years,
in Tony-winning play Foxfire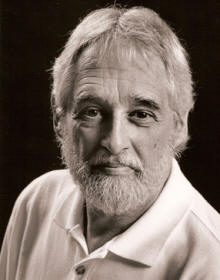 Next spring, Theatre Director Scott K. Strode retires from 34 years of teaching and directing at Manchester College. But for a very special Homecoming 2007 performance Oct. 4-6, Strode will set aside directing to take the lead acting role in the Tony award-winning play Foxfire.
Invitations have gone out to more than 800 of Professor Strode's theatre and communication studies alumni to catch his performance and celebrate his service with a dinner.
Two long-time friends will join Strode in giving current theatre students opportunity to participate in a professional production: Tom Evans will direct and equity actress Barbara Farrar will share the lead as Appalachian matriarch Annie Nations.
The curtain rises at 7:30 p.m. for all three performances: Thursday, Oct. 4 through Saturday, Oct. 6, in Cordier Auditorium. Tickets are available in advance at 260-982-5551 or the night of the show at $7; $6 for senior citizens.
Foxfire is about a 79-year-old widow who lives in a mountain cabin with the ghost of her husband, Hector (played by Strode). A pushy real-estate developer wants to turn her land into a resort and her hillbilly singer son returns home with his children because his wife has run away. The play by Susan Cooper and Hume Cronyn stared Jessica Tandy and Cronyn in its 1982 Broadway debut, capturing three Tony awards.
Director and playwright Tom Evans is retired chair of the national award-winning theatre department of Hanover College and director of the South Carolina Repertory Company.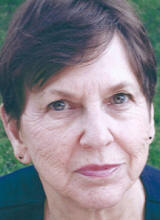 Barbara Farrar has held more than 65 major roles, including as Estelle Parson's stand-in for 30 New York performances as Grace in Grace & Glorie. Her performance as Vivian Bearing in the play W;t gained acclaim as "Best of the Best in 2000" from The Indianapolis Star.
Four Manchester students will take the stage for Foxfire: sophomore Nicholas Kenny of Fort Wayne as the real estate prospector, junior David Moan of Goshen as the son, junior Kacie Gauby of Fort Wayne as a local school teacher, and sophomore Mickele Nicolazzo of Warminster, Pa., as the doctor.
Strode has directed more than 70 plays for Manchester, receiving loud applause especially for Godspell, The Scarlet Letter and Fiddler on the Roof. "I'm satisfied with what I've done," reflects the chair of the Communication Studies Department for more than 20 years. "This has been my life."
He has performed professionally at the International Windsong Film Festival and in Barefoot in the Park, The Rainmaker, Annie Get Your Gun, the Indianapolis Shakespeare Festival, and many other productions. The last time he took the Manchester College stage was as Reverend Parrish in The Crucible in 1976.
The children's theatre specialist founded The Participation Players, with more than 500 touring performances by MC students for child audiences. He spent five weeks in Kosovo, directing the Albanian translation of David Holman's Peacemaker for child audiences in 2004.
For details about the theatre/communication studies alumni event for Strode, contact the College Alumni Office at alumnioffice@manchester.edu or 888-257-2586. The dinner begins at 4:30 p.m. on Homecoming Saturday, Oct. 6, in the College Union. Reservations are $10.
For more about theatre at Manchester College, visit www.manchester.edu.