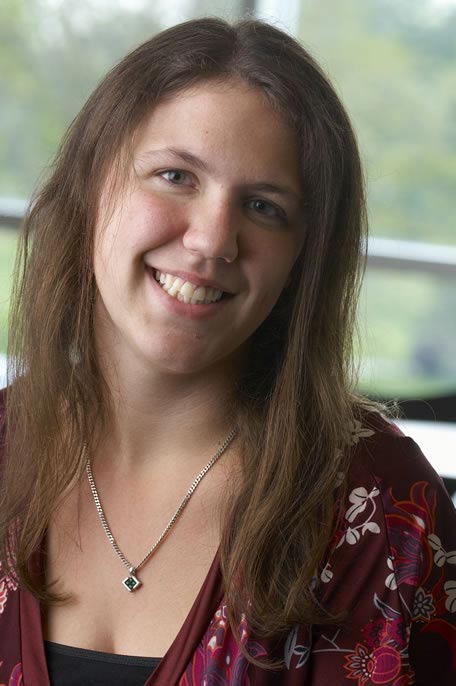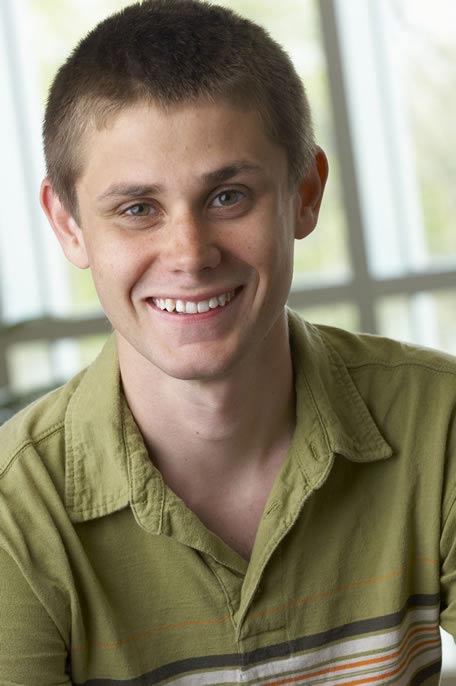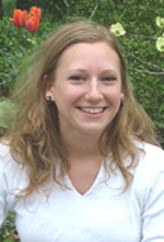 Stacey Carmichael Sam Cox Rachel Paske
Three more Manchester grads
head abroad to teach English
with Fulbright scholarships
They thrive on traveling, teaching and communicating in another language – the three latest Fulbright scholarship recipients from Manchester College. Continuing the College's reputation for Fulbrights – the College now has 19:
Stacey A. Carmichael of South Bend, who received a bachelor's degree in elementary education in May
Samuel A. Cox of Kokomo, who received a bachelor's degree in history and German in May
Rachel A. Paske of Fort Wayne, who received a bachelor's degree in sociology and German in 2004 and is a fund-raiser for the AmericaCorps Vista program
The Fulbright is the U.S. government's flagship program in international educational exchange. Manchester College graduates more Fulbrights per capita than any other Indiana college or university.
Carmichael, who collected an atlas of international travel during her undergraduate studies at Manchester, now heads to South Korea, using her Fulbright scholarship to teach English to elementary students. She also has traveled to Spain, Italy and France during the College's January session, taught in a Kenyan village and studied a semester abroad in Japan.
Upon returning to the states next spring after her school-year Fulbright experience in South Korea, Carmichael plans to seek a graduate degree in sign language and become an interpreter in a classroom setting.
With his full-ride Fulbright scholarship, Cox will spend 10 months in Germany teaching English in a Berlin high school. Using his a double major in history and German, Sam hopes to learn about Germany's past and present, get comfortable teaching in front of a classroom and learn from the excitement of young students during his time teaching abroad. He also wants to get involved in school and community activities and take history courses at a university.
"Going to Germany is a way of connecting me with part of my own heritage, as some of my ancestors on both sides of my family came from Germany," Cox said. After his Fulbright experience, he plans to pursue a graduate degree in German or German-American history.
Paske also will teach English in Germany, and create cultural lesson materials about the United States to give her German students a better understanding of life in America. While in Germany, she hopes to take graduate courses in sociology or complete her German language certification at a local language institute.
Paske has considerable study abroad experience, in Germany with Brethren Colleges Abroad, and as an English teaching assistant in Austria on a Fulbright-administered scholarship. She sees a Ph.D. in sociology in her future, to prepare her for teaching in a liberal arts college.
For more about study abroad opportunities and international January session courses at Manchester College, visit www.manchester.edu.