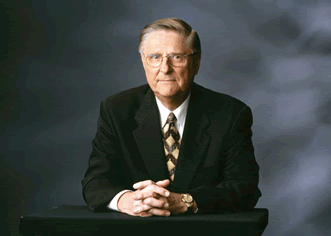 ABC medical commentator
Dr. Timothy Johnson
to receive honorary degree
ABC medical director Dr. Timothy Johnson will deliver the keynote address for Manchester College's 120th commencement ceremony Sunday, May 24. The co-author of Let's Talk with former U.S. Surgeon General C. Everett Koop also will receive an honorary Doctor of Humane Letters degree.
The college will confer baccalaureate degrees on 200 graduates, and award one associate degree beginning at 2:30 p.m. on May 24 in the Physical Education and Recreation Center (PERC). The Baccalaureate service, with an address by President Jo Young Switzer and reflections by graduating seniors Nicolas Kauffman and Moala Penitani, begins at 11 a.m. in Cordier Auditorium.

Also receiving an honorary doctorate: Marsha Link, a 1968 graduate who is co-founder of a surgical products company and a consulting service, and is a member of the College Board of Trustees and President's Leadership Council.
Dr. Johnson, son of 1928 Manchester graduate Eunice Danielson Johnson, is considered one of the nation's leading medical commentators, appearing on ABC's Good Morning America, 20/20, Nightline and World News. He is founding editor of The Harvard Medical School Health Letter, co-author of The Harvard Medical School Health Letter Book and an associate of Harvard Medical School and Massachusetts General Hospital.
He is widely respected for his compassionate, professional commentary, with acclaim including an Emmy and the Medallion for his advice to the Surgeon General's office, among many other awards.
"Dr. Johnson has taught us much through his scientific knowledge that he shares with millions of people in a spirit of faith, humility and balance," said President Switzer.
Dr. Johnson is a good fit for Manchester College, which has a long history of awarding degrees to future leaders of ability and conviction. Grounded in the values and traditions of the Church of the Brethren, the College is home to the nation's oldest peace studies program and one of the nation's oldest environmental studies programs.
Marsha Link and her husband Bill Link are co-founders of Chiron Vision Corp., a leader in ophthalmic surgical products, and are strong supporters of biomedical research. Link Consulting Group specializes in management and organizational development in health care.
On May 24, graduates and faculty will pin green ribbons on their robes, signifying they have joined the Graduation Pledge Alliance, pledging to:
"explore and take into account the social and environmental consequences of any job I consider and try to improve these aspects of any organizations for which I work."
May 2009