194 Manchester College students
to receive degrees Sunday, May 18
A theologian, a humanitarian and an extraordinary accounting student athlete will deliver commencement messages to the Manchester College graduating Class of 2008 on Sunday, May 18.
The College will award a master's of accountancy, 153 bachelor of science degrees, 37 bachelor of arts degrees and three associate's degrees, in addition to two honorary degrees. The ceremony begins at 2:30 p.m. in the Physical Education and Recreation Center. Thirty of the 194 students will graduate with honors.
The public also is invited to the baccalaureate service at 11 a.m. Sunday in Cordier Auditorium. The College will broadcast commencement ceremonies live. The link will be on the Manchester College home page at www.manchester.edu.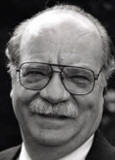 Loren Finnell of Larchmont, N.Y., will deliver the commencement address and receive an honorary Doctor of Humane Letters degree. The 1964 graduate of the College has spent his life addressing socio-economic needs of the world's disadvantaged.
He and his wife, Pilar, founded the New York City-based Resource Foundation, which matches donors with an extensive network of indigenous private development organizations, annually helping more than 5 million individuals in 23 Latin American and Caribbean countries benefit from more than $10 million in grants. The former Peace Corp member in 2006 received the Sargent Shriver Award for Distinguished Humanitarian Service.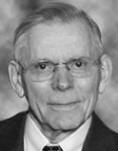 Donald E. Miller of Richmond, Ind., who attended the College in the late 40s and is a former member of the College's Board of Trustees, also will receive an honorary Doctor of Humane Letters degree. A long-time professor at Bethany Theological Seminary, Miller has authored seven books on theology and has held several leadership roles in the Church of the Brethren. (Manchester is a Church of the Brethren college.)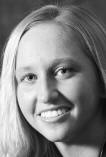 Honor graduate Sarah L. Conwell of Kokomo will deliver the class response. The accounting major is a regular on the Dean's List and served as captain of the women's basketball and tennis teams. She plans to sit for the CPA exam in the fall, and join the Indianapolis regional accounting firm of Katz, Sapper & Miller LLP.
Four graduating seniors will speak at baccalaureate, with prayer, scripture readings, or reflections on their time at Manchester: accounting major Norma D. Rojas of Ligonier, Ind.; environmental studies major Benjamin R. Martin of Myersville, Md.; peace studies major Sarah R. Hall of Roaring Spring, Pa.; and math major Brandon S. Dyben of Fort Wayne.
President Jo Young Switzer will deliver the principal address and the A Cappella Choir will perform. Campus Pastor Steven D. Crain will offer a prayer and blessing.
Other commencement participants include the College Symphonic Band, chime playing by junior Anna W. Grady of Anderson, Ind., and benediction by graduating senior Matthew J. Palladino, an exercise science major, of North Manchester, Ind.