New MC billboard celebrates
community connections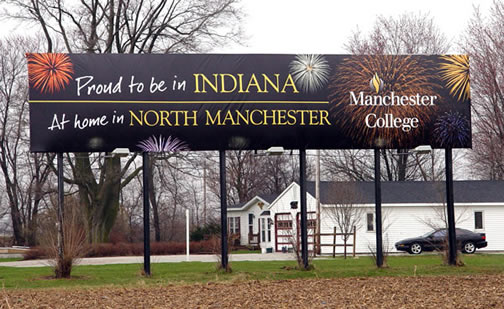 Northbound travelers on Indiana 13 headed toward North Manchester will make no mistake: They're entering the home of Manchester College. The new billboard was erected last week.
"We're proud of our place in this community, in Wabash County and in the state," said College President Jo Young Switzer.
The fireworks on the billboard symbolize the annual Independence Day celebration Manchester College underwrites as a gift of appreciation to the community. This year, the party begins at 8:30 p.m. on Friday, July 4 on the campus athletic grounds.