Father-son photographers bring their world
views to Link Gallery, Manchester College
"Culture Chromatic: Photographs by Worth and Ben Weller" continues through March 29 in Link Gallery of Manchester College.

The two North Manchester residents present their work from around the globe: Worth's photographs span decades and include scenes from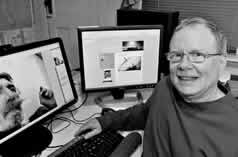 Western Europe and Latin America. Ben's exhibit focuses exclusively on the people and politics of South Korea.

A reception for the father and son global photojournalists is 5 to 7 p.m. on Saturday, March 7. Link Gallery, which wraps around Wine Recital Hall on East Street, is open 8 a.m. to 8 p.m. weekdays.

Worth Weller served as a photojournalist for the U.S. Army, with assignments in Germany and the Netherlands. He spent the next 25 years in Indiana, traveling extensively on assignments in Central America. He is a former president of the Hoosier State Press Association and was its 1996 Photojournalist of the Year for his series on the Indiana Ku Klux Klan.
Co-author of Kendall-Hunt's new photography textbook, Visual Communications in a Digital Age, Weller is a continuing lecturer of expository writing, business writing and photography for Indiana University Purdue University, Fort Wayne. For more about Worth Weller, visit http://users.ipfw.edu/wellerw/index.htm.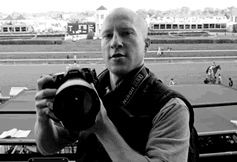 Ben Weller taught English in Busan, South Korea, for more than three years, returning to that country last summer as an intern with Reuters news agency. A recipient of the 2008 Overseas Press Club Foundation Scholarship, he has done freelance photography for The Washington Post and Singapore's The Straits Times, among other publications.

Ben Weller holds a bachelor's degree in political science from Duke University and a master's from Indiana University School of Journalism. He teaches camera techniques for Manchester College. For more about Ben Weller, visit his website at www.wellerpix.com.

For more about the exhibit, and Manchester College art galleries and programs, contact Thelma Rohrer, chair of the Department of Art, at 260-982-5327 or tsrohrer@manchester.edu

March 2009