"From Palestine to the environment to almost every other
issue, we must not simply wait and hope for Obama to do the
right thing and then complain bitterly if he does not, but organize
massively and effectively enough to give him no other choice
but to adopt a progressive agenda." – Stephen Zunes
Stephen Zunes to discuss
U.S. policy in Iraq and Middle East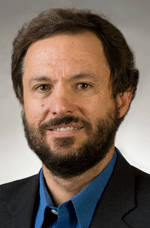 Stephen Zunes, frequent commentator for NPR, PBS, the BBC, CommonDreams.org, alternet.org and other news sites, will speak at Manchester College on Monday evening, Feb. 23. The public is welcome to attend the 8 p.m. program in the Lahman Room of the College Union. Funded by the Peace Studies Institute, the program is free.

Zunes will discuss the policy challenges the Obama administration faces in Iraq and the Middle East.

Zunes authored the highly-acclaimed Tinderbox: U.S. Middle East Policy and the Roots of Terrorism, and scores of articles on Middle Eastern politics, U.S. foreign policy, international terrorism, nuclear proliferation, strategic non-violent action and human rights.
He serves as a senior policy analyst for the Foreign Policy in Focus project of the Institute for Policy Studies, chairs the academic advisory committee for the International Center on Nonviolent Conflict, is associate editor for Peace Review. He teaches politics and international studies at the University of San Francisco, where he chairs of Middle Eastern Studies.

Zunes has made several trips to the Middle East and other conflict regions, where he has met with government officials, journalists and opposition leaders. He is an outspoken critic of the United States' involvement in Iraq and opponent of backing Arab dictatorships and the Israeli occupation.

For more information about Stephen Zunes, including videos of his lectures and links to his articles, click here.
February 2009