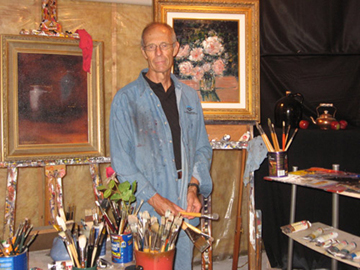 Manchester showcases "Best of Show"
artist Steve Creighton of Warsaw
The newest exhibit in Manchester College's Gallery G is the work of Warsaw native Steve Creighton.
Creighton has worked with acrylics and oils and has produced etchings and lithographs as well as sculpture. Currently, he works exclusively in oil paints. He has won numerous awards in several states, including multiple Best of Show distinctions. Creighton's works are also in various private collections. His representative is the Hudson Gallery of Fine Art Inc. in Winona Lake, Ind.
"Presently, I am devoted to painting still-life arrangements because this allows me to control the lighting and composition," Creighton said.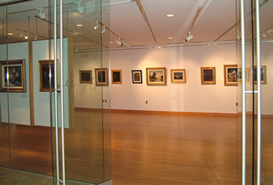 "Gallery G is an educational opportunity," noted Art Department Chair Thelma Rohrer, but that's not the sole goal of the gallery. Creighton's simplistic style and nearby upbringing fulfill other objectives: He provides a local connection and an exciting show for the community.
Gallery G, in the upper level of the College Union, is open 8 a.m. to 5 p.m., Monday through Friday. The Creighton exhibit continues until early December, followed by fiber artist Julia Sermersheim.
For more about Steve Creighton, contact the Hudson Gallery of Fine Art. For more about Gallery G, contact Thelma Rohrer, 260-982-5327.