Link Gallery: 8 a.m. to 8 p.m. daily
Senior artist Alison De Neve draws
from experiences close to home and afar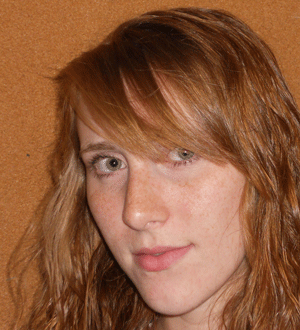 With photography, drawings, fibers, textiles and ceramics – the senior exhibition of Manchester College art major Alison De Neve is a display of creativity, life and international experiences in Italy.
Through Nov. 28, De Neve's talents are on display in Link Gallery, which surrounds Wine Recital Hall on the North Manchester campus. Gallery hours are 8 a.m. to 8 p.m. daily when classes are in session. Admission is free.
Growing up in New Carlisle, Ind., De Neve's parents served as constant examples for developing and pursuing creative endeavors – her father through carpentry and woodworking, and her mother through crafts and projects.
"Art is essential in my life, because I would simply get bored without it," says De Neve. "It holds my attention as little else can, and it is a constant source of exploration and discovery."
Purchase information is available in Link Gallery during the exhibition and directly from De Neve, at amdeneve@spartans.manchester.edu. For more about student exhibitions at Manchester College, contact Thelma Rohrer, Art Department chair, at tsrohrer@manchester.edu or 260-982-5327 or visit www.manchester.edu.
October 2010