Wednesday, Feb. 27
MU Discussion Day focuses on human rights
with workshops, documentaries
and best-seller David Zirin
Manchester University's biennial Discussion Day returns Wednesday, Feb. 27 with a campus-wide examination of human rights. Featured are best-selling author Dave Zirin's keynote lecture on human rights and sports, 28 workshops and five documentaries. The public is invited to all events.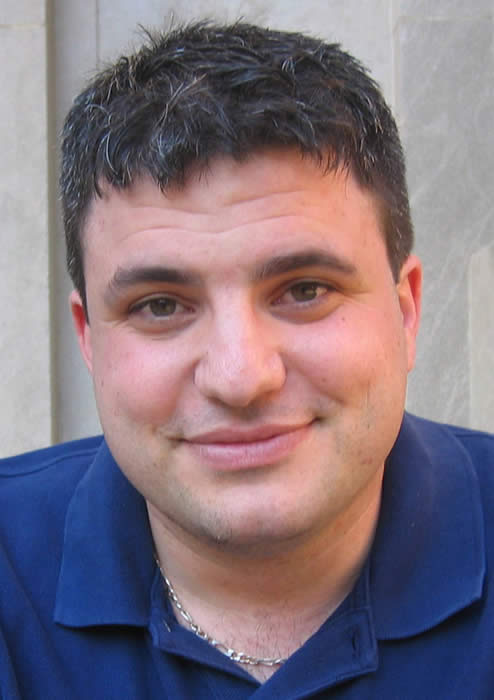 At 10 a.m. in Cordier Auditorium, Zirin presents "Not Just a Game: Human Rights and American Sports" – an examination of the intersection of power, politics and organized sports. Zirin, sports editor for The Nation magazine, is one of Utne Reader's "50 Visionaries who are Changing Our World." He has appeared on MSNBC, ESPN and CNN and hosts Edge of Sports Radio weekly on Sirius XM Radio.
"Zirin is an apt speaker for Discussion Day, given Manchester's long tradition of interdisciplinary approaches to peacemaking," says Katy Gray Brown, chair of the Discussion Day committee and director of MU peace studies. "As a campus community, we are devoted to studying these issues and considering our roles in working for freedom, justice and peace."
More than two dozen concurrent sessions led by Manchester faculty, students and community members fill the afternoon with topics ranging from the mass incarceration, child hunger, lead poisoning, marriage equality and criminal justice reform to human trafficking, the Holocaust, academic freedom, health care and immigration.
Find a full list of workshops, locations and times at www.manchester.edu or click here.
Discussion Day 2013 culminates with five evening films about a broad range of human rights issues: Bitter Seeds, about genetically-modified crops; Two Spirits, about traditional gender boundaries; Which Way Home, about immigration issues; Lives Worth Living, about disability rights movement; and Half the Sky, about oppression of women.
The documentaries air simultaneously from 7 to 9 p.m. at various locations, followed by discussion. The public is invited, but students will receive priority seating. Seating may be quite limited at some venues.

Manchester, home to the nation's oldest peace studies program, offers engaging coursework and civil discourse in more than 55 academic fields.
February 2013