Discussion Days offer food
for thought at Manchester College
Manchester College offers Food for Thought the week of Feb. 28 for its biennial Discussion Days – a time brimming with convocations, lectures and seminars that engage students and faculty in meaty conversations. This year, the discussion focuses on world hunger and food production, nutrition and safety. The public is invited to all sessions, all free except for a Feb. 28 lunch.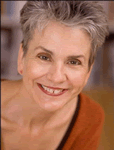 Opening the week is Frances Moore Lappé, author of 17 books, including best-seller Diet for a Small Planet, and co-founder of three organizations committed to ending world hunger. Lappé will consider the root causes of world hunger in a 7 p.m. convocation on Monday, Feb. 28 in the upper College Union.
Todd Montgomery of Heifer International will talk about making a career out of fighting world hunger at an 11 a.m. lunch conversation on Feb. 28 in the upper College Union. Registration is required, with a $5 fee for non-MC attendees: 260-982-5242. The Dan West '17 Heifer International Permanent Exhibit across the mall in Funderburg Library celebrates the international relief organization and MC graduate who founded it.
"Beyond the Supermarket: Local Food Production" brings four local food producers to a Tuesday, March 1 panel in the upper College Union. The 3:30 p.m. session is led by representatives from Midwest Poultry Services, Seven Sons Meat Co., J.L. Hawkins Family Farm and Joyfield Farm.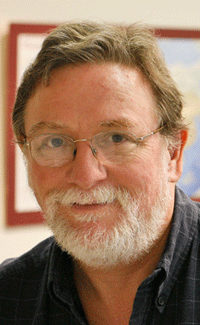 Wednesday, March 2, classes are suspended while students participate in a full day of lectures and panels, and a documentary. Keynote speaker is Richard Wilk, an Indiana University professor of anthropology who will offer a perspective on how certain foods tend to endure in our culture while others perish. Wilk begins his convocation at 9 a.m. in the College union.
Discussion Days also include panels on food lifestyles and experiences, documentaries, a romance movie, a game show, a poetry reading and other conversations. A full program for the week is available online at www.manchester.edu/DiscussionDays. Manchester College is grateful for Discussion Days funding by the Indiana Humanities Council and the National Endowment for the Humanities.
February 2011