THIS PERFORMANCE
AT MANCHESTER IS CANCELED
7 p.m. Saturday, July 7, 2012
Cordier Auditorium
Fort Wayne Philharmonic brings
full orchestra to Manchester campus
on Saturday, July 7

The Barbeque of Seville is coming to North Manchester on Saturday, July 7! Last January, the Fort Wayne Philharmonic warmed the Manchester College campus with a Freimann Chamber Series concert. This summer, The Phil is bringing the whole orchestra to town. The 7 p.m. program in Cordier Auditorium is filled with classical music's greatest hits certain to please all audiences.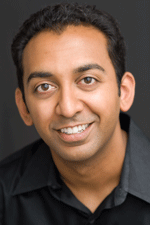 "The Barbeque of Seville program has a lot of familiar music, including the Overture to The Barber of Seville, Mendelssohn's "Italian" Symphony and Brahms's Hungarian Dances," said Conductor Sameer Patel. "It's a fun, hour-long program that the audience will enjoy, especially if this is their first time hearing The Phil perform."
The summer sojourn of The Phil also makes stops at The Oakwood Inn on Lake Wawasee in Syracuse, Ind., and in Fort Wayne's Foellinger Theatre.
Manchester concert-goers are invited to bring a picnic basket and blanket and dine on the campus mall and lawn outside Cordier Auditorium prior to the 7 p.m. concert.

"This one-hour concert is the perfect complement to a summer evening in Indiana," says Mark Huntington, who invited The Phil back to the North Manchester campus. Huntington, a clarinetist with the Manchester Symphony Orchestra, also is associate dean of academic affairs.
Tickets for the concert are $12. To reserve tickets, visit the Fort Wayne Philharmonic box office at 4901 Fuller Drive, Fort Wayne, call 888-402-2224 or online at www.fwphil.org. Tickets also are available at Manchester from Conference Services in The Union, 260-982-5551.
Music is an integral part of the Manchester liberal arts education, with study in music education, applied music, music theory/composition and general music. All emphasize excellence in performance and the importance of encouraging others to participate in and appreciate many types of music. For more about music at Manchester, visit www.manchester.edu.
July 2012