Gallery G: 8 a.m. to 5 p.m. Monday-Friday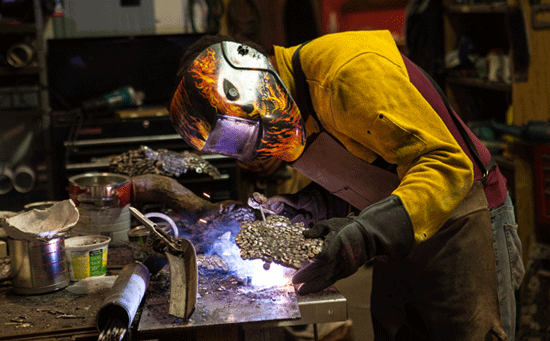 Garland Martin Taylor artwork
in Manchester University's Gallery G
Gritty Pretty: The Art of Garland Martin Taylor, 2001-2013 is on display through June 21 in Gallery G of Manchester University. "Gritty Pretty" showcases Taylor's use of diverse materials and recent foray into three-dimensional work. The sculptures seamlessly incorporate Indiana bald cypress twigs, locks of kinky hair, baseball stitching, tacks, nail polish and other unusual art items.

Taylor's work explores such themes as the reality of death, the notion of mourning and the concept of masculinity. "I was inspired by the ritualistic nature of African power figures, which embodies a willingness to engage in intensive labor," says Taylor. "The serenity of watching rain drops on the surface of water and plant life also moves me."

Taylor studied sculpture under Preston Jackson in Chicago and Virginio Ferrari in Verona, Italy. In 2007, he earned a master's degree in visual and critical studies at the School of the Art Institute of Chicago. Learn more about Garland Martin Taylor at www.garlandmartintaylor.com.

The free exhibit is open 8 a.m. to 5 p.m. weekdays in the MU Union on the North Manchester campus and by appointment. For information about the MU art galleries, contact Ejenobo Oke at 260-982-5334.
May 2013