Manchester College teachers, student
receive top honors from state health,
physical education association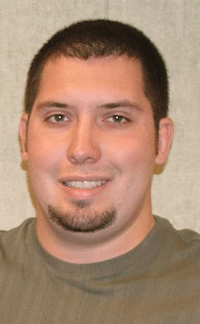 Manchester College senior Jordon Knox is the 2010 Outstanding Student of the Year of the Indiana Association for Health, Physical Education, Recreation, and Dance (IAHPERD). The K-12 physical education major from Lafayette, Ind., topped nominees from 27 Indiana colleges and universities.
Two Manchester faculty members also were honored and MC students and faculty presented at the IAHPERD annual conference in mid-November, continuing the College's history of state recognition for its health and physical education majors and faculty.
Knox joined the board of the IAHPERD Council for Future Professionals as a first-year student – an honor usually reserved for juniors and seniors. The former Spartan wrestler is an active member of the SHAPE (Sports, Health and Physical Education) campus club, as well as Read Across America and Jump Rope for Heart Day at a local elementary school.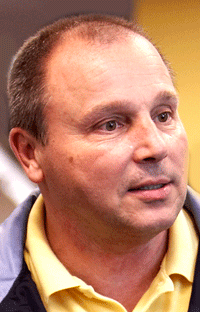 Kim Duchane, professor of exercise and sport sciences, received the 2010 Honor Award, the highest IAHPERD award, recognizing long and distinguished service to health, physical education, recreation and dance. He teaches a physical education program for home-schooled students in the community and leads the adapted physical education program for the College. Duchane has served as president of the 1,000-member IAHPERD and was instrumental in revising the Indiana Physical Education Standards in 2008.
Ryan Hedstrom, a 2000 Manchester graduate and assistant professor of exercise and sport sciences, received the 2010 Young Professional Award for teaching, scholarship and service. The popular teacher leads undergraduate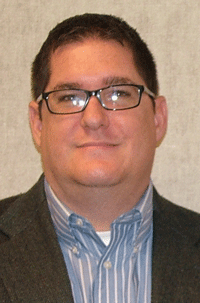 classes ranging from stress reduction to sport management and is SHAPE advisor. He also teaches for the College's Master of Athletic Training program. Hedstrom serves on the Sport Management Council of IAHPERD.
During the conference, Hedstrom presented on sport management internships accompanied by MC sport management seniors John Smolinski of South Bend, Ind., and Ty Foster of Danville, Ind.
Presenting for the Sport Management Scholarship Showcase on guerilla marketing campaigns in professional basketball were senior accounting and business majors Audrey Siebrase of North Manchester, Ind., and Ben Ogden of South Whitley, Ind., with sport management senior Mike Pownall of Warsaw, Ind. Jordon Knox presented a Jeopardy-type game for health education.
Read more about IAHPERD.

November 2010