New admissions director
joins Manchester College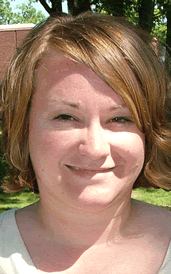 Manchester College's record-setting enrollment team has a new director – Jamie Grant, who has admissions and fund-raising experience at Silver Lake College in Manitowoc, Wis.
Last fall, Manchester set a 26-year record, enrolling 1,223 students and the College is on-pace to exceed its fall 2010 goals. "I look forward to helping Manchester College expand its first-year and transfer student enrollment," Grant said."It is a privilege to be able to guide students to an institution where the students come first and foremost."
Grant has a bachelor's degree in history from Ripon College in Wisconsin and a master's in management and organizational behavior from Silver Lake College. She also served as an admissions counselor for Indiana State University.

July 2010