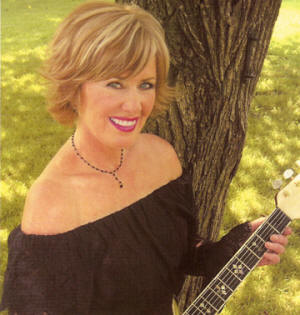 Country singer Janie Fricke chooses Manchester College
for "hometown" performance
Country music star Janie Fricke brings her music to the Manchester College stage on Oct. 20 as she returns to her Indiana hometown. Fricke, whose music topped the charts in the 1980s, gaining her acclaim as Top Country Female Vocalist, grew up on a 400-acre farm in South Whitley, Ind.
Tickets, at only $20, are available now from the College for the 7:30 p.m. Saturday, Oct. 20 performance in Cordier Auditorium, on the north edge of the North Manchester campus. For reservations, call 260-982-5551 or toll-free 877-624-8378.
Fricke has 23 albums and 36 hit singles, and a Grammy nomination for "It Ain't Easy Being Easy." She was the Top Country Female Vocalist of the Country Music Association, Academy of Country Music, Billboard and Cashbox.
She dominated the country charts with smash hits like "Don't Worry 'Bout Me Baby," "He's a Heartache" and "Your Heart's Not In It." With her latest album, Tributes to My Heroes, Fricke offers her version of some of the songs of her favorite recording artists.
Fricke says she tries to make it back home when she can, but travels often for performances, which is a busy lifestyle to maintain. "I live in Texas now, so I can't come to Indiana very often," she says. She performed at the Little Nashville Opry last year.
She says it is important to her "to be able to come home and be able to play where I was raised" and is excited to see who she'll recognize in the audience from her hometown.
Fricke adds she likes singing at colleges because "it's good to see that the traditional music I represent is still going strong."
"All I ever wanted to do was sing," says Fricke, who began singing in church, high school and local coffeehouses. For more about Janie Fricke, visit her website at www.janiefricke.com.
The Oct. 20 concert is sponsored by the College and Beacon Credit Union.
For more about scheduling conferences and events at Manchester College, visit www.manchester.edu and click on Conference Services on the menu.