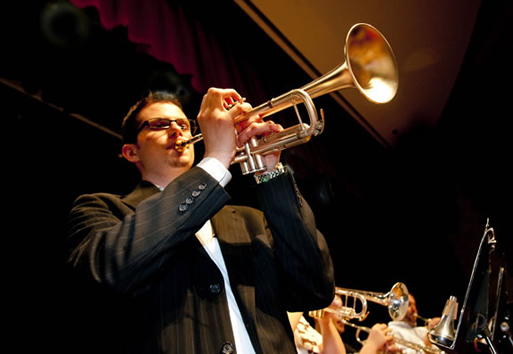 Manchester College trumpet player
tapped for Intercollegiate Band
Manchester College senior Nicholas Kenny is packing his trumpet and heading to Seattle, Wash., for spring break, to play in the prestigious Small College Intercollegiate Band. Sponsored by the College Band Directors National Association, the March 22-26 event brings together the finest undergraduate musicians in the nation.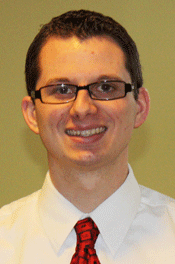 "This is a wonderful privilege and honor to be accepted into this program," said Kenny, a graduate of North Side High School in Fort Wayne. "It will be challenging to learn so much music in such a short amount of time, but at the same time it will be rewarding to connect with others who share my passion for music." Participants rehearse for four days, with a concert on the last day. In the evenings, Kenny will get to hear great concerts.
Kenny, who hopes to teach college musicians and compose his own music, has exceptional musical ability, said Scott Humphries, assistant professor of music. Kenny also has developed into a true leader in the Manchester College Symphonic Band and Manchester Symphony Orchestra, said Humphries, who directs both ensembles. Kenny performs at churches in the North Manchester area, as well as in Warsaw and Fort Wayne.
After graduation this spring, Kenny heads for the University of Northern Colorado to earn a master's degree in trumpet performance.
"I'm extremely grateful to my professors in the music department for motivating me to constantly improve my performance," said Kenny, adding he also is grateful for alumni support of the Jo Young Switzer Fund, which is helping pay for his spring break at the University of Washington.

March 2011