Thursday, Jan. 31, 2013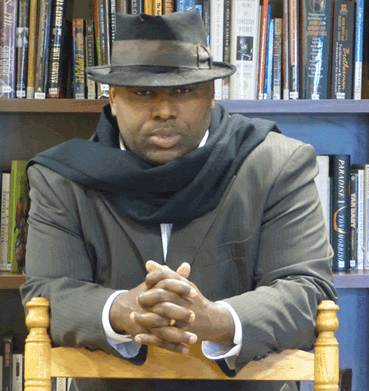 Re-enactor to perform King's
speech for 45th anniversary
of Manchester visit
Dr. Martin Luther King's spirit comes to life at Manchester University on Thursday, Jan. 31 – 45 years after his visit to the North Manchester campus. Professional re-enactor T. Leon Williams will deliver excerpts from King's speech from the same podium and microphone the Civil Rights leader used on Feb. 1, 1968.

Williams, who can look remarkably like King, has numerous awards for his speaking, leadership and service. The director of the Multicultural Center at Elon University in North Carolina, he has presented at conferences, diversity workshops and seminars in 25 states.

The free re-enactment and remembrance begins at 7 p.m. on Thursday, Jan. 31 in Cordier Auditorium on the North Manchester campus. Reservations are not necessary.

Dr. Joel Eikenberry of North Manchester, who was a biology major in the audience when King addressed the crowd on "The Future of Integration," will set the scene for the 2013 audience. In addition to re-enacting portions of the Manchester speech, Williams will put King's 1968 message into context with today's times, discussing diversity, community, service and integrity.

"At Manchester, Dr. King spoke eloquently about the lack of upward mobility for historically marginalized individuals and groups," says Williams. "Dr. King understood that the economic gap between privileged and marginalized groups would generate a deficit that would be insurmountable not only for the poor to overcome but the nation to sustain."

"T. Leon Williams is an excellent speaker with the passion to honor the legacy of Dr. King," says Michael Dixon, director of multicultural services and campus diversity. "Mr. Williams and I belong to the same fraternity (Alpha Phi Alpha) that Rev Dr. King belonged to, and are honored to be able to recreate Dr. King's last collegiate speech before his death in 1968."
The Martin Luther King remembrance is sponsored by the MU Office of Multicultural Affairs, Campus Ministry and Values, Ideas, and the Arts. For more about Manchester University, with 1,345 students from 23 countries and 21 states, visit www.manchester.edu.

January 2013