Manchester fundraiser Melanie Harmon
tapped for national leadership academy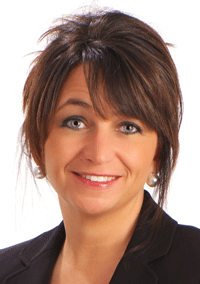 Melanie Harmon, executive director of development for Manchester College, is joining 26 other higher education administrators in a year-long Senior Leadership Academy of the American Academic Leadership Institute. Selected by The Council of Independent Colleges, Harmon will attend seminars and participate in mentoring, experiential learning, readings and case studies.

"The need to prepare future leaders of colleges and universities has never been greater, because the generation of people now in senior leadership positions on campus is rapidly approaching retirement," says Richard Ekman, Council president.
Harmon, a native of Martinsville, Ind., has 20 years of comprehensive experience in donor and alumni relations. She holds a master's degree in philanthropic studies, a certificate in fund-raising management and a bachelor's degree in communication from Indiana University. She also has served in state and district leadership of the Council for Advancement and Support of Education.
Manchester, which becomes a university on July 1, has completed 80 percent of a $100 million Students First! fund-raising campaign. For more about Manchester College, visit www.manchester.edu.

June 2012