2010 Peace Week
April 19-24
Manchester College Peace Week focuses on
developing dialogue, green jobs … and music!
Peace Week at Manchester College welcomes spring with fresh ideas about starting and engaging in difficult dialogues … and, of course, the popular Peace Week Concert on the Mall. The celebration is April 19-24, with a theme of "Speak Now and Forever Hold Your Peace."
The Peace Week 2010 schedule offers a victim-offender mediator, dialogue training with On Earth Peace executive director Bob Gross, a service project, a green jobs panel, and how opera can be a vehicle for social change.
On Monday, April 19, are several classroom workshops led by victim-offender mediator Melanie Snyder, author of Grace Goes to Prison.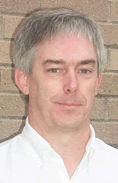 On Tuesday, April 20 at 3:30 p.m., Bob Gross, executive director of On Earth Peace, a Church of the Brethren organization focused on peace advocacy and education, will offer dialogue training. The session is in Holl-Kintner 107.
On Wednesday at 4 p.m., the Campus Interfaith Board will lead volunteers in repairing the overgrown campus labyrinth. The spiral path for peaceful strolls of reflection is north of Cordier Auditorium, in the College woods. Meet at Petersime Chapel.
For Earth Day on Thursday, April 22, the College Office of Career Services offers a Green Jobs panel. Five panelists with environmental careers will give perspective on their jobs at 2 p.m. in the upper College Union.
Chapel at 3:30 p.m. on Thursday will feature Bob Gross of On Earth Peace.
Also Thursday, at 7 p.m., Tammie Huntington will talk about 53rd Street, an opera she directed and produced to raise awareness for homelessness and poverty in the United States. A screening of the opera follows her presentation. Both events are in the upper College Union.
Friday, at 11:30 a.m., students, faculty and staff will gather to create a Human Peace Sign and drum circle, outside the College Union. The overnight Relay for Life, hosted by the American Cancer Society, begins at 6 p.m. on the College mall.
Concert on the Mall. At least six Midwestern bands will perform Saturday afternoon and evening April 24 for the Peace Week Concert on the Mall. The music begins at noon. On the program:
Noon – Smoking Window, North Manchester
1 p.m. – Bears of Blue River, Muncie
2 p.m. – Mutual Kumquat, originally of North Manchester
3 p.m. – The Rendition, South Bend
4 p.m. – The Post Script, Indianapolis
5 p.m. – Kaleidoscope Horizon, St. Louis, Mo.
(Lindsey Berggren, Huntington, plays between sets for the last three bands.
Concert-goers also will find crafts and activities, including T-shirt dying (dye provided, bring your T-shirts), Frisbee, corn hole and popcorn. Peace Week organic T-shirts sell for $12, available all week at mealtime in the College Union and at the concert.
Programming for Peace Week engages several Manchester College organizations, with leadership by the Campus Interfaith Board, Peace Studies, Office of Career Services and To Write Love on Her Arms (TWLOHA).
April 2010