Manchester alumnus Ron Weaver
to exhibit paintings in Gallery G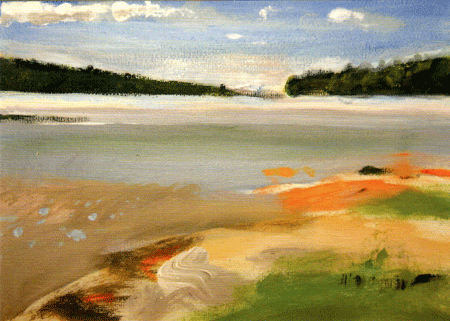 Pemaquid River Harbor by Ron Weaver
Manchester College presents outdoor nature scenes by 1961 graduate Ron Weaver in Gallery G from Sept. 16 to Nov. 20. An artist's reception is 4 to 6 p.m. Friday, Oct. 28, in Gallery G, in the upper College Union on the North Manchester campus.

Painting in open air, Weaver brings out the liveliness and beauty of nature, accomplishing many of his best works in less than two hours. "Too much second-guessing would weaken the authenticity and authority," says Weaver, a professor emeritus of art at the University of Wisconsin-Oshkosh.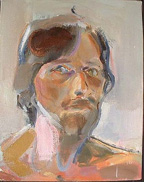 His exhibitions include national and international shows. Weaver, a member of the Midwest Paint Group, and his wife Barbara Major-Weaver, who is also a painter, maintain studios in Arizona and Maine. Learn more about Ron Weaver at topart2.multiply.com.

Weaver was mentored at Manchester by art professors Jim Adams and Max Allen before the talented student advanced to Yale University of Art and Architecture for bachelor's and master's degrees in fine arts. He has done independent study in England, France, Italy and Spain.

Weaver helped launch the Art Department for Wright State University in Dayton, Ohio. In 1970, he joined the University of Wisconsin faculty, teaching taught painting, drawing and color. He retired in 2004.

Price lists for Weaver's paintings, mostly acrylic on canvas and linen, will be available during the exhibit. Gallery G on the North Manchester campus is open in the upper College Union from 8 a.m. to 5 p.m. weekdays and noon to 3 p.m. Sundays when classes are in session. The exhibit is free. For other Manchester College art gallery information, including appointments, contact Ejenobo Oke, 260-982-5334.

August 2011