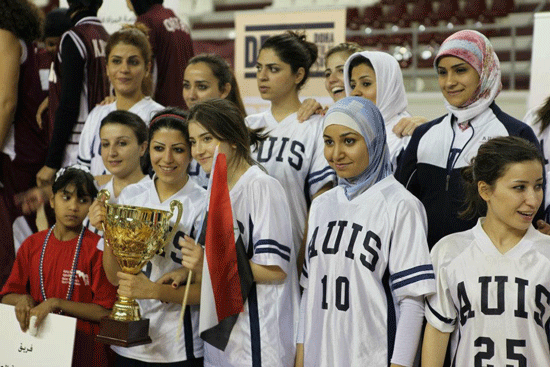 Manchester presents Salaam Dunk film,
its coach and a team captain –
an MU senior today


Manchester University senior Yousra Kamoona was a student at American University of Iraq - Sulaimani (AUIS) when she stepped onto a basketball court and into the critically acclaimed documentary Salaam Dunk.

MU will showcase the independent film about an extraordinary Iraqi women's basketball team at 7 p.m. on Friday, April 5 in Cordier Auditorium on the North Manchester campus. Afterward, Coach Ryan Bubalo and Kamoona will chat with the audience and field questions. The event is free; reservations are not necessary.

When Bubalo formed the team, many of the Iraqi women had never even run for fun. None had ever played on a team with other women. "Salaam Dunk shows a side of Iraq and Iraqi women that everyday media failed to show," says Kamoona, who will receive an MU bachelor's degree in computer science this May.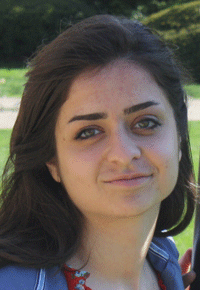 "Iraq has different ethnicities and religions that are able to work together to make a better Iraq, and these Iraqi young women were able to express this ability in the basketball court." Kamoona, a point guard, was one of three team captains: a Kurd, and Arab and a Turkmen. (AUIS students speak English.)

Many of the women could not tell their families that they attended university much less say that they played on a team of women, or played basketball – or that their coach was a white male. Salaam Dunk tells the story of young women formerly without identity, of Bubalo's inspirational mentoring and of reaching beyond war.

"Playing on the team was just … beautiful, even though the team didn't win any games while I was on it," says Kamoona. "It was way more than the game itself; it was a turning point to all the girls in the team. It was hope for the Iraqi women."

For more about Salaam Dunk, visit salaamdunkfilm.com.

April 2013