Spinning wheel art collection
on display at Manchester College

Manchester College's Gallery G features "Spinning a Story," with 18th- and 19th-century prints, illustrations, and reproductions of the spinning wheel. The free exhibit in the upper College Union on the North Manchester campus runs through March 25.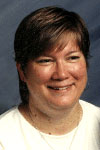 The display comes from the collection of 1979 Manchester graduate Annamarie Wagoner, an expert on spinning wheels who had amassed dozens of antique wheels as well as old etchings and engravings about spinning wheels. She died in 2008. In 2011, the Huntingdon County (Pa.) Historical Association published Spinning and Sex, Glimpses of Women,Work, and Love in Bygone Times, a collection of Wagoner's pictures about spinning compiled by her father, Robert E. Wagoner.

Gallery G is open 8 a.m. to 5 p.m. weekdays and noon to 3 p.m. Sundays when classes are in session. The gallery is closed Dec. 16 through Jan. 3 for the holidays. For more about the exhibit and Manchester College art galleries, contact Ejenobo Oke, assistant professor of art, at 260-982-5334 or eroke@manchester.edu.

November 2011