3:30 p.m., Thursday, Oct. 21
VIA Credit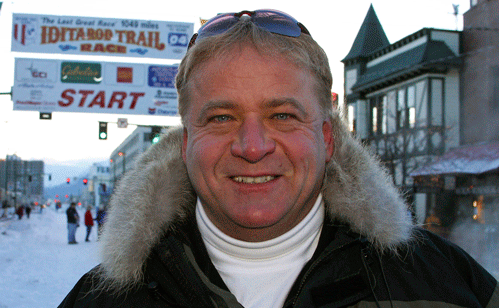 Alumnus, executive director of Iditarod dog sled
race to talk Oct. 21 at Manchester College
The executive director of the Iditarod dog sled race, Stan Hooley, will travel more than 3,700 miles to his Manchester College alma mater to share his experiences on Thursday, Oct. 21. The public is invited to the free convocation at 3:30 p.m. in Cordier Auditorium. Reservations are not necessary.
Hooley, who received a degree in business administration in 1980 from Manchester, has led the Iditarod organization since 1993. Fascinated with Alaska since he was a boy in Elkhart, Ind., Hooley handles the business end of the Iditarod, including marketing and sponsorships for the annual 1,150-mile extreme race across desolate Alaskan tundra, frozen rivers, mountains and forests.
A total of 45 mushers are registered for the 10- to 17-day race from Anchorage to Nome, which begins March 5, 2011. For more about the Iditarod, visit www.iditarod.com.
October 2010