Thursday, April 29
6:30 p.m., upper College Union
State schools superintendent to address
Manchester College future teachers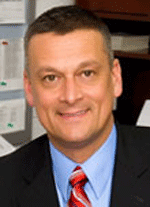 Indiana Superintendent of Public Instruction Tony Bennett will visit the North Manchester campus on Thursday, April 29 to discuss what Indiana is doing in the federal "Race to the Top" for education innovation and reform funds. The public, and especially area educators, are invited to the free 6:30 p.m. speech in the upper College Union.
Focused on improving the quality of teaching, new certification rules will require that new Indiana teachers in grades 5-12 also have majors in the subjects they teach. A teaching degree (and passing state licensing exams) no longer will be sufficient. Mathematics teachers, for example, must fulfill bachelor's degree requirements for mathematics majors in addition to completing their education degree. (Students graduating before 2013 are "grandfathered.")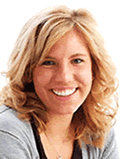 Bennett's visit to Manchester is in response to an invitation by elementary education major Katie Miller of Winchester, Ind. The first-year student is among more than 300 education majors at Manchester College.
"I know many improvements are being considered and it is our duty as teacher candidates to be aware and prepared for such changes," Miller wrote in her invitation. Her interest in public education flows from the home front; her father, Mike Miller, is vice president of the Board of Education for Randolph Southern School Corp.
April 2010