Special pricing for MC students, faculty and staff
$8 students, $15 faculty and staff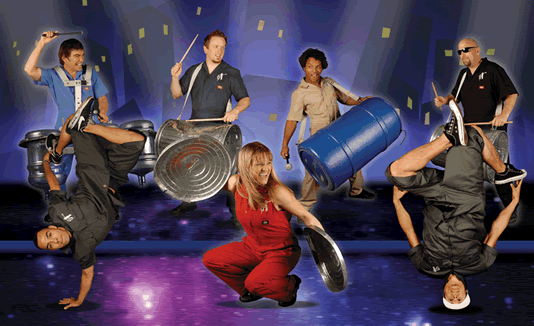 Trash cans, eco lyrics and great music:
Vocal Trash visits Manchester College on Nov. 20
Vocal Trash brings its eco-message to Manchester College combining the trash-can drum work of "Stomp," horns, acoustic guitars and a vocal blend of country, oldies and contemporary on Saturday, Nov. 20.
The high-octane Texas-based production is perfect for all ages, with drumming theatrics and comedy that will engage children, especially. Even the popular sustainability website TreeHugger.com raves about Vocal Trash, with praise for such eco-friendly lyrics as "Take care of Mother Earth, because if Mother's not happy, ain't nobody happy."
The one-night performance on the North Manchester campus begins at 7 p.m. on Nov. 20 in Cordier Auditorium. Sponsored by campus Conference Services, tickets are $20, $10 for students (including Manchester College students) and anyone under 18. Purchase tickets at the door or in advance at the North Manchester Chamber of Commerce or by calling Conference Services at 877-MC-GUEST or 877-624-8378.
Learn more about Vocal Trash, whose venues range from state fairs to Madison Square Garden, at vocaltrash.net.
October 2010