Internship Checklist
Find internship announcements that interest you. Check the following sources:
Check with your academic department for job postings, announcements, and internship files
Ask faculty members for their ideas (ask about their past places of employment, connections in the field, alumni, or sites where other students have interned in the past)
Check resources in the Office of Career Services (Spartan Jobs, Books, Off-Campus Job board, Alumni Network)
Check other college career centers at the location where you want to work
Browse traditional job postings: newspaper ads, temp agencies, government employment offices, online job boards
Check online internship sources:
To Apply:


Submit your cover letter, résumé, and other application materials to apply for positions that interest you
Follow-up with a phone call to internship employers to request an interview
Go back to ALL of the sources listed above regularly to look for new opportunities
Network 101
Networking can be a great way learn about potential internship opportunities. It also allows you to begin growing the list of people you can contact after you graduate.
---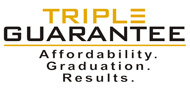 ---