Students Cite Academics as Top MC Strength
Dr. Beth E. Sweitzer-Riley, Vice President for Student Development
We constantly are assessing how we are serving our students and what we can do better. Last spring, we administered the Student Satisfaction Inventory for the fourth time. Almost half our students responded.
This survey measures student perceptions over a wide range of college experiences: student centeredness, campus life, instructional effectiveness, recruitment and financial aid, campus support services, academic advising, registration effectiveness, safety and security, concern for the individual, service excellence, responsiveness to diverse populations, and campus climate. Students rank each by importance and scale their perception of how well the College meets that expectation.

Our daughter found

At Manchester, our daughter found opportunities to excel. The stimulating environment at Manchester and personal attention from professors sparked her enthusiasm for learning and nurtured her love for literature. Sarah was enlightened by the study abroad program and studies side-by-side with many international students. She is also gaining critical insight on a diverse range of issues through her classes and seminars on campus. Most importantly, Sarah is making friendships at Manchester that will last a lifetime.

At Manchester, Sarah found excellence. So did we.

Sarah's parents, Mary and Perry

A key finding was that the Top 10 strengths of the College (in importance and satisfaction) all related to academics:
The content of the courses within my major is valuable.
My academic advisor is knowledgeable about requirements in my major.
The instruction in my major field is excellent.
Nearly all the faculty members are knowledgeable in their field.
The quality of instruction I receive in most of my classes is excellent.
Major requirements are clear and reasonable.
My academic advisor is approachable.
My academic advisor is concerned about my success as an individual.
I am able to experience intellectual growth here.
There is a commitment to academic excellence on this campus.
Additionally, the inventory shows Manchester College students value their academic experience more highly than students at the average four-year private institution.
This fall, we opened a Success Center on the second floor of the Union, uniting many of the College's student services, including: Academic Support, the Writing Center, the Honors Program, and Career Services. Health and Counseling Services remain in another, more private, location, but both supplement the total college success experience.
Watch for more about our Success Center in a future newsletter. In the meantime, encourage your son or daughter to make the most of the academic and co-curricular experiences here at Manchester College!
---
Your Student's Transition to College: First Year Colloquium, Difficult Dialogs
Al Williams, Associate Dean for Academic Affairs
By now your student is immersed in fall course work and is noticing that college is not the same as high school. To provide structure to this important transition, all first-year students enroll in First Year Colloquium: Difficult Dialogs, popularly called FYC.
"Colloquium" is Latin for conversation. FYC is a class that focuses on conversation about some of society's most controversial issues. This three-credit course is designed as an orientation to the learning culture of Manchester College.
Through reading and writing assignments and lively discussion of controversial topics, students learn the basic skills for college-level study: how to identify problems of thinking, analyze arguments, and evaluate whether arguments support their conclusions about important issues in a democratic society. These skills will serve our students in every class they take in college and beyond.
The first FYC topic students addressed this fall is the thorny issue of immigration into the United States. They are discovering that numerous social, economic, political, moral, and cultural issues affect our thinking about immigration.
Immigration is a focal point for politicians, and is frequently on the front page of newspapers and on the nightly news. Your student has studied the issue in the media and has read the novel The Tortilla Curtain by T.C. Boyle, viewed the related movie A Day Without a Mexican, and read many technical publications. Recently on campus, students, faculty and staff heard an immigration attorney address some of the legal complications of immigration.
The goal of FYC is to present a wide diversity of pertinent ideas and to help your student sort through the details to formulate his or her position. There is no easy answer to problems like those posed by immigration. Our goal is to help your student develop an ability to deal with such complex issues, to identify his or her position, and to present that position effectively, articulately and persuasively.
---
Faculty Spotlight: Dr. Christer Watson

Assistant Professor of Physics
Dr. Christer Watson's classroom is the whole universe, although lately he's focusing on the Milky Way. The assistant professor teaches introductory and advanced physics classes – as well as astronomy.
He and eight other scientists have gained 250 hours of observation with NASA's $733 million Spitzer Space Telescope, which is orbiting space on a satellite. All of their work is done on computers, analyzing the data the telescope sends back to Earth. Read more about the project here.
The space-based Spitzer observatory detects mid-infrared radiation (heat), which allows scientists like Dr. Watson (and his students) to "see" deep into the galaxy to determine the thickness of the universe. Knowing the thickness will help scientists determine how our galaxy was formed.
On campus, Dr. Watson leads Manchester students in astronomy research, analyzing satellite observations of star-formation regions. The side-by-side study with his students leads to presentations and publications in astronomy journals which might be inspiration for future scientists, notes Watson.
Dr. Watson earned a bachelor's degree in physics from Grinnell College in Iowa and a master's degree and a Ph.D. in astronomy from the College of Wisconsin, Madison. He lives in Fort Wayne, Ind., with his wife Katie. When off campus, he enjoys working on small computer projects, running his own web server, playing Ultimate Frisbee (Actually, he can't resist joining students on the MC mall, too), and reading about politics, sci-fi and computers.
During his three years of teaching at Manchester College, Dr. Watson has found he enjoys "the one-on-one contact with students that small classes allow. When exposed to the elegance and beauty of physics, students really take to it."
---
Academic Support Services Available to All Students
Bonnie O'Connell, Director of Academic Support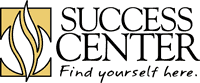 In keeping with its commitment to the concept of the development and success of the whole person, Manchester College offers a variety of free academic support services to all students.
Students are encouraged to seek academic support in the Success Center on the second floor of the Union, where goals include helping all students:
learn efficiently and effectively,
develop college study strategies, and
develop the critical thinking skills necessary to succeed in college.
All students, including those with documented disabilities, find assistance through Academic Support and its many services: peer tutoring, study table tutoring, individual consultations to improve students' learning strategies and study skills, academic support and advising for students on probation, and workshops topics that include goal setting, time management, study skills, and test-taking strategies.
Learn more about Academic Support at Manchester College, click here.
---
Questions? Feedback? Email familyconnections@manchester.edu.
Click here to unsubscribe to Family Connections.