Success Center: Up and Running
Devin Becker, Lecturer of English and Writing Consultant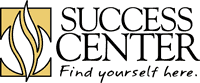 As difficult as it is to believe that North Manchester's average high in October exceeded 72 degrees, or that Sami the Spartan was murdered (Read all about it here.), it is equally difficult to believe the Success Center has not always been the campus hub.
Located on the second floor of our new Union, the Success Center provides a large range of services:
Academic Support, with tutoring and other professional guidance
Career Services, which range from interview training and résumé help to graduate school applications



I decided to attend Manchester College because I knew I would be able to learn side-by-side with my peers and professors, and because it was close to home. I knew that the pre-law program is really compelling with a great track record. While I've excelled academically, I never knew that I'd also become the president of a club, and direct a play. Doing things you never expect helps you to learn who you are as a person and build character. I've gained a sense of integrity at Manchester that will carry me throughout life. What a great opportunity this has been! I see a bright future ahead.




Honors Program, for students seeking an elevated academic experience
The Writing Center, with student and professional help in formulating, revising and composing writing projects
Health Services and Counseling Services, in another building for privacy, help students cope with challenges ranging from the common cold to midterm anxiety.
In September, 32 percent of our students (329) used the Success Center for the first time, with almost 1,600 visits! Most of these students now use the Center on a regular basis, making October even busier. Most days, the place begins to hum after 3 p.m. with the sound of student athletic teams at their study tables, while writing consultants and tutors help students with their papers and other homework. Students use the conference rooms to work on group projects.
"What we find really exciting is that the Success Center has become a central place at the College where students can learn not only from the tutors, but also from one another, which is a skill that will serve them well when they graduate," says Tamara O'Hearn, Writing Center director.
The Center is a hot spot for individual study, too, with many couches and desks. Although most nights it's difficult to find a free screen, students can write their papers or conduct internet research on one of the 13 new computers.
The Success Center also hosts special events. At a reading in the Gallery G right across from the Success Center, students gathered to hear 13 faculty members share original and favorite writings. The next week, more than 100 students danced, socialized and "walked the red carpet" at a Hollywood Gala hosted by the Success Center.
At a recent "Health Extravaganza," students, faculty and staff could have their blood and cholesterol tested, get a flu shot, give blood, participate in a variety of other screenings and tests, and learn about wellness.
As students discover the array of services and the dedicated professionals available to them, the Success Center staff expects that even more students will be using the center on a regular basis. It won't be long before we will wonder how Manchester College functioned without such a wonderful facility.
---
The Center for Service Opportunities
Carole Miller-Patrick, Coordinator for Volunteer Opportunities, Indiana Reading Corps
Manchester College has a long reputation for its many service projects and volunteer opportunities for students, faculty and staff. These programs include volunteer projects at Camp Mack, American Red Cross blood drives, Hunger and Homelessness Awareness Week and the Indiana Reading Corps, just to name a few. Students are highly involved – last year they logged more than 19,000 hours of service!
To facilitate all of the many volunteer activities on campus, a new centralized set of offices has opened in the lower level of East Hall. The Center for Service Opportunities encompasses the Office of Volunteer Services, the Indiana Reading Corps Office and Library, and a student service office for Habitat for Humanity, service cubs, Circle K, Relay for Life, and Pathways. By locating these offices together, a wonderful collaboration of service has been formed.
Students can easily see what volunteer opportunities are available and can be referred to other offices and projects quite easily. Faculty and staff can use these offices for service learning options and projects in the community.
We now have an avenue for everyone to explore service projects and volunteerism easily and efficiently. No longer does anyone have to search for offices on campus (or ideas), as they all can be readily found at the Center for Service Opportunities.
The Center for Service Opportunities provides:
Volunteer opportunities with worthwhile initiatives
Service opportunities to make a difference in the local community
Ideas and programs for service learning classes and projects
Meeting areas and supplies for service clubs and organizations
Support services for students, faculty and staff
Federal Work Study job opportunities with the Indiana Reading Corps
Grant opportunities for volunteer and service ventures
Placement and monitoring of students for faculty who include service learning in their curricula
---
What it Means to be a NCAA Division III School
Rick Espeset, Director of Athletics

I was recently appointed director of athletics at Manchester College, but I have been involved with Division III athletics for nearly 20 years. Division III is unique in several ways:
1. Student athletes' activities are an integral part of their educational experience, not separate from it.
2. We place special importance on the student athlete, not the spectators
3. We do not award athletic financial aid to any student. All our student athletes play for one reason: They want to.
4. We encourage sportsmanship not only with our student athletes but also our coaches, administrative personnel and spectators.
5. Our student athletes face the same admissions standards and academic expectations as all other Manchester students.
Not unique to Division III is that all of Manchester's nearly 400 student athletes are striving to win championships and perform at a high level. If you had the opportunity to watch them practice every day, like I do, you would be impressed with their effort, commitment and dedication. Perhaps Division III is described best by an unknown author:
"It's not about getting a scholarship, getting drafted, or making SportsCenter. It's a deep need in us that comes from the heart. We need to practice, to play, to lift, to hustle, to sweat. We do it all for our teammates and for the student in our calculus class that we don't even know.

We don't practice with a future major league first baseman; we practice with a future sports agent. We don't lift weights with a future Olympic wrestler; we lift with a future doctor. We don't run with a future Wimbledon champion; we run with a future CEO. It's a bigger part of us than our friends and family can understand. Sometimes we play for 2,000 fans; sometimes 25. But we still play hard.

You cheer for us because you know us. You know more than just our names. Like all of you, we are students first. We don't sign autographs. But we do sign graduate school applications, MCAT exams and student body petitions. When we miss a kick or strike out, we don't let down an entire state. We only let down our teammates, coaches and fans.

But the hurt is still the same. We train hard, lift, throw, run, kick, tackle, shoot, dribble and lift some more, and in the morning we go to class. And in that class we are nothing more than students. It's about pride – in ourselves, in our school. It's about our love and passion for the game. And when it's over, when we walk off that court or field for the last time, our hearts crumble. Those tears are real. But deep down inside, we are very proud of ourselves. We will forever be what few can claim ... college athletes." (from "Why We Play," author unknown)
---
January Session Opportunities
Thelma Rohrer, Director of the Office of International Studies and Academic Enrichment
Was your son or daughter talking about January in October? It could be all the terrific off-campus courses Manchester College offers during January session each year!
Manchester College offers three types of study abroad – short-term (January and summer sessions), semester, and full academic year opportunities. January session courses have been popular since their beginning in 1970.
Each January, 80 to 120 Manchester students study in other parts of the world – whether it be with the medical practicum in Nicaragua; experiencing the arts in Italy, France or Spain; studying intercultural theatre in New Zealand, or practicing Spanish in Costa Rica – and that's just a few of the courses! Led by Manchester faculty, the course offerings vary from year to year to give students a wide variety of locations and subjects, all for academic credit.
In addition, many courses are offered within the States during January, from studying politics in Iowa or examining popular culture in Florida to teaching in Fort Wayne, Ind. This immersion approach to education encourages students to learn outside the classroom and to experience the world first-hand.
For more about study abroad and other off-campus opportunities at Manchester, contact Thelma Rohrer, director of international studies and academic enrichment, tsrohrer@manchester.edu or 260-982-5327.
---
Questions? Feedback? Email familyconnections@manchester.edu.
Click here to unsubscribe to Family Connections.