Success Center offers academic support workshops
Bonnie O'Connell, Director of Academic Support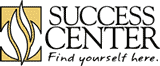 Manchester College offers a variety of free academic support services. Academic success workshops will be offered at the beginning of the fall semester. Students are encouraged to stop in the Success Center (2nd floor of the Union) to sign up for these workshops.
Academic success workshops provide valuable college study strategies to help students improve their note taking skills, reading comprehension, and exam preparation. All students are encouraged to participate.
Week of September 14: Time Management
Using a planner
Managing time
Avoiding procrastination
Week of September 21: Listening and Note Taking
Being an active listener
Listening for key information and cues
Organizing notes
Utilizing mind maps and study guides
Creating effective flash cards
Week of September 28: Study Skills
Reading and studying college textbooks
Studying: Why? When? Where? How?
Understanding and remembering information
Week of October 5: Test Taking
Reducing anxiety
Test preparation
Memory techniques
Succeeding on college exams
The critical thinking skills necessary to succeed in college are emphasized during each of the workshops. Contact Academic Support Services for more information. Call 260-982-5076 or email bsoconnell@manchester.edu.