EVALUATION TOOLS
Take the CRAAP Test.
Evaluate web resources for:
Currency
Relevance
Authority
Accuracy
Purpose
(Thanks to Meriam Library University of California, Chico)
---
Is this journal scholarly?
Click here to find out.
Rhetoric of War
Search Tips
Find primary sources by using these terms:
speeches, lectures, addresses
diaries, letters, correspondence, personal narratives
songs, poems, poetry, stories, literature
photographs, cartoons, interviews, town square, memorials
Put your document in context with these terms:
economic aspects, political aspects, religious aspects, social aspects
perspective, opinion, view, viewpoint, attitude
daily life, social life, customs
Selected Websites
This overview of rhetoric includes sections on persuasive appeals, cannons of rhetoric, and rhetorical analysis, as well as an extensive list of rhetorical terms and definitions.

Focusing on rhetorical analysis, this website is designed to help students understand "the ways that different rhetorical strategies are used to effect a certain response in a given audience."

This site includes information on common techniques and logical fallacies, as well as examples of propaganda from various sources.

A philosophical approach to the subject of war, this article covers the ethics of war and peace, just war theory, realism and pacifism.

Britannica's article includes discussion of the causes (biological and social) and control (through diplomacy, regional integration and international law) of war.
Your Librarian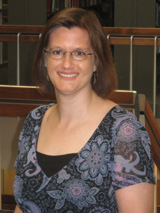 Darla Haines
dvhaines@manchester.edu
Phone: 982-5949
Office: 112 Funderburg Library
---
Featured Books
War Made Easy
070.44 So47w
War is a Force that Gives Us Meaning
355.02 H358w