Keyword Limiters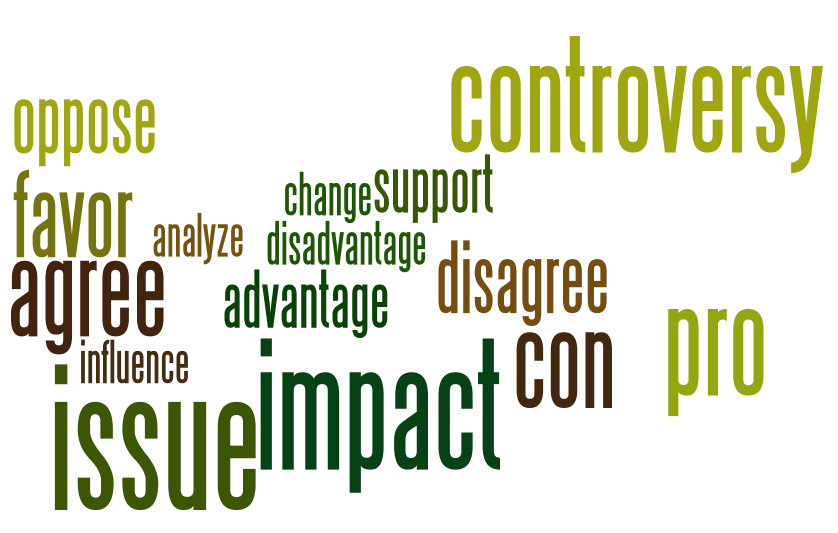 ---
Search Tip #1 Keyword Limiters
Mix-and-match keyword limiters (one at a time) from the list shown above (along with your specific topic) to be sure the search results offer differing viewpoints on the issue.
Search 1: recycling advantage
SPECIFIC TOPIC = television and children
KEYWORD LIMITER = impact
Search 2: recycling con
SPECIFIC TOPIC = tv and children
KEYWORD LIMITER = influence
---
Search Tip #2 Phrase Quotation Marks
If your specific topic is a phrase with 2 or 3 words that are normally written or spoken side-by-side, use quotation marks around the phrase to improve the relevancy of your results. You can then add the keyword limiter after the quotation marks.
Search: "internet censorship" oppose
SPECIFIC TOPIC PHRASE = "television censorship"
KEYWORD LIMITER = support
Search Tip #3 Synonyms
Find words with identical or similar meanings (synonyms) for your specific topic in case your word choice for the issue does not produce enough search results. Look for synonyms the articles or websites you find about your topic or in the REFINE MY RESULTS section in Spartan Search.
Spartan Search
Find books, journal articles, CD's, video recordings and more!