EVALUATION TOOLS
Take the CRAAP Test.
Evaluate web resources for:
Currency
Relevance
Authority
Accuracy
Purpose
(Thanks to Meriam Library University of California, Chico)
---
Is this journal scholarly?
Click here to find out.
Christian Traditions
Suggested Search
In Spartan Search Advanced Search:

Choose "Subject" in drop down menu
Type atonement in search box
Check box next to "Only return peer-reviewed articles"
---
More Resources
Browse the stacks: 232.3 (second floor)
Atonement from The Cambridge Dictionary
of Christian Theology
ebrary Hint: Click on "Religion" before entering
your search.
JSTOR Hint: In advanced search, choose "item title"
from drop-down menu. You may want to
include the theory of atonement in the
next box, but leave the search type on
full-text.
---
Cite Resources
Your Librarian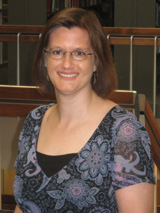 Darla Haines
dvhaines@manchester.edu
Phone: 982-5949
Office: 112 Funderburg Library

---
Featured Books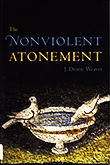 The Nonviolent Atonement
Peace 232.3 W379n
The Oxford Companion
to Christian Thought
Reference 230.03 Ox2h