What a difference a gift makes!

Ever wonder what the University does with your gift to The Manchester Fund? Consider students like Kourtney Reed '13.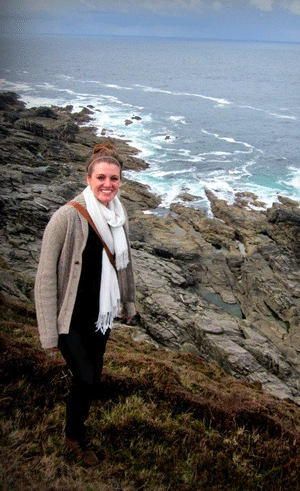 She's headed for law school after she graduates in May with majors in political science and peace studies. The Bluffton, Ind., native is thinking of becoming a mediator (perhaps in international affairs) in because, "I love to interact with people and I want to make a difference in people's lives."

At Manchester, Kourtney has served as a new-student orientation leader and participated in student government, Model UN, Mock Trial and the Kenapocomoco Coalition. Oh, and she speaks four languages. And she spent a life-changing semester in Ireland through BCA Study Abroad.

She says professors like Leonard Williams are teaching her how to think critically and "connect the dots" between real-world issues. And, yes: Scholarships make a big difference for this motivated senior who juggles academics with a job at Walgreens.

So does The Manchester Fund – the account that donors replenish annually to help pay the heating bill and custodians' wages, for example. Kourtney is grateful. "It's nice to see alums still care about Manchester the way I care about Manchester," she says, sounding like a future donor herself.

Now is a great time to make a gift to The Manchester Fund, or to add to your annual giving. But hurry to collect the tax benefits of gifts made by Dec. 31. You can give online! Do it for the deduction, sure. But most importantly, do it for deserving students like Kourtney Reed, Class of 2013.

By Melinda Lantz '81